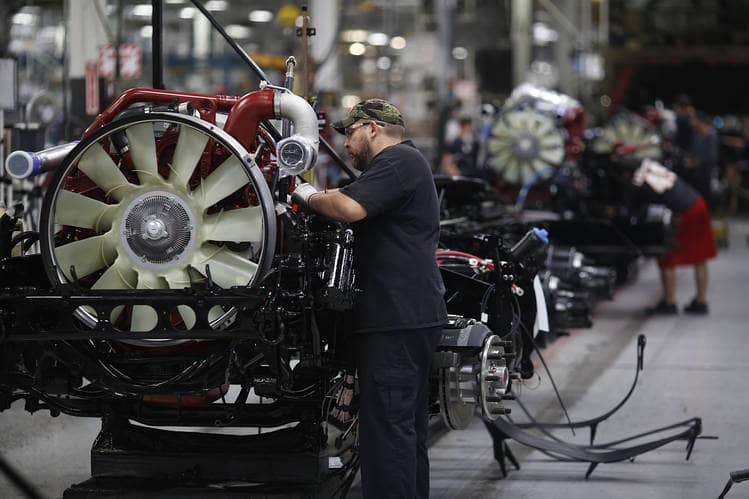 Work-in-process bags are used for kitting and sequencing parts for assembly-line production in the automotive, heavy truck, power sports, and aerospace industries. Typically, the pockets on WIP bags are filled by a third-party company instead of by the OEM parts manufacturer. Employees at a kitting or sequencing facility receive parts from multiple suppliers, unload one or more trucks, and then load the parts bags. Sewn fabric dunnage that's filled with parts is then sent to the assembly facility.
For the assembler, WIP bag pockets that sag aren't just an inconvenience. Unlike the open pockets on clothing, the pockets on reusable packaging bags contain shelf-like structures made of plastic. If the shelves are too thin or too weak, damage to parts can occur. Damaged work-in-process bags can also incurs costs – and not just in terms of dunnage repairs. To account for parts bags that are out-of-service, WIP bag owners need to maintain fleets of returnable packaging products that are held in reserve.
WIP Bags and Dunnage Designs
When the pockets on a WIP bag sag, design flaws involving material selection are usually to blame. Pcorr, a common type of corrugated plastic sheeting with a fluted, I-beam like structure, is strong in just one direction. If a WIP bag part doesn't lay perfectly flat, point loading can occur. Depending on the part's shape, stress is concentrated in a single point or spot. This can cause the plastic to break, especially if a packaging designer has specified a 4 or 5 mil sheet that's too thin for the application.
When dunnage is designed digitally, a packaging engineer may only account for the overall weight of the part. If the designer doesn't consider part loading, stress calculations are incomplete. That's why at Hold-True, we don't just look at your CAD files. We load your sample parts into prototype bags to see if there's pocket sag. We also account for the way that assembly personnel use work-in-process bags. If your design doesn't account for how people grab and collapse WIP bags, we'll address dunnage use (and misuse).
Choose Work-in-Process Bags from Hold-True
To strengthen your WIP bag designs, Hold-True may recommend CON-Pearl®, a strong but lightweight plastic material, for the shelves. Unlike Pcorr, CON-Pearl provides strength in every direction. The key to this advanced plastic is the middle layer, where "pearls" formed in polypropylene film support multi-dimensional stability. CON-Pearl isn't required for every application, and some support structures may surprise you. With rack bags, steel tubes that support the shelves can be lighter than plastic.
Do you need work-in-process bags, or do you have questions about the best way to design WIP bags for your specific application? Skimping on shelving materials can reduce upfront costs, but you may face higher maintenance expenses and need larger fleet sizes. Failed shelves can mean higher inbound scrap rates, too. Sewn fabric dunnage that's hard-to-clean also costs you time and money. To learn how Hold-True can help you, contact us.