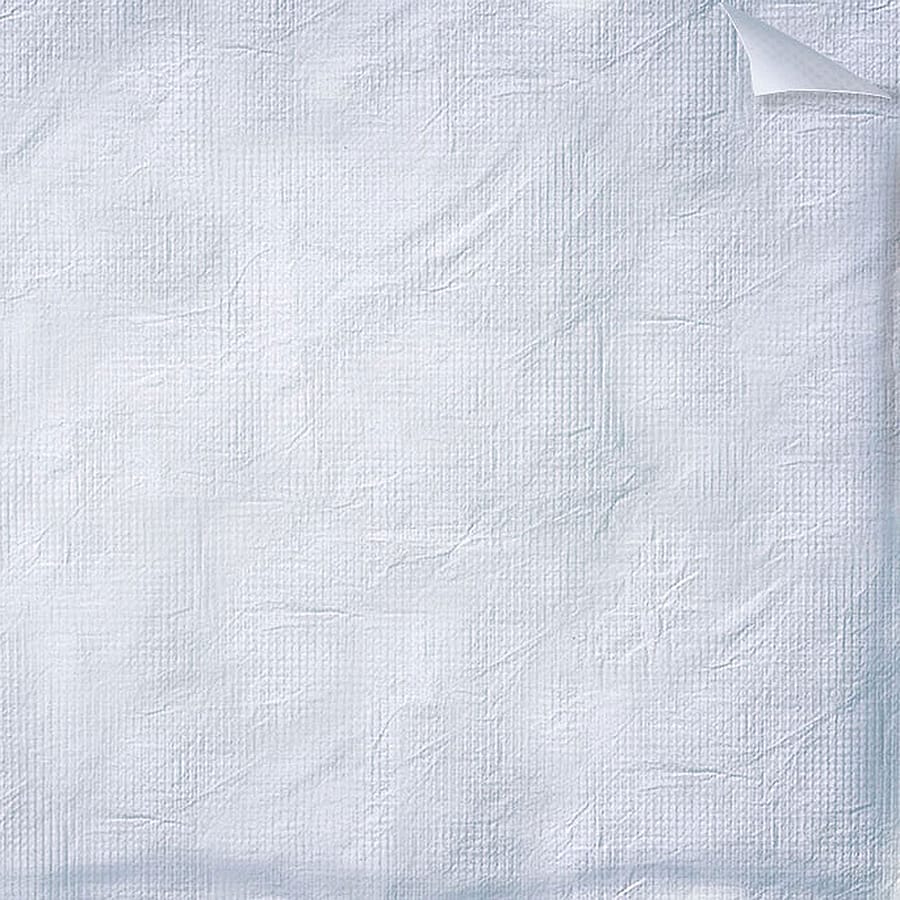 Custom Tyvek for reusable packaging combines the advantages of Tyvek® with a reinforcing scrim and easy-to-clean surface. Tyvek, a registered trademark of DuPont, is a synthetic material that's made of high-density polyethylene (HDPE) fibers. Tyvek supports industrial sewing and lamination, and can be used to build multi-layer packaging materials that save you time and money.
Advantages and Disadvantages of Tyvek
Tyvek is strong, lightweight, opaque, and dimensionally stable. Large Tyvek sheets are used as house-wrap in building and construction, but this protective material's properties also make it a good choice for reusable packaging. Because Tyvek can be cut easily with knives and scissors, however, increasing its durability is important when puncture-resistance is required.
By using custom Tyvek that's reinforced, packaging engineers can design rack bags where small cuts won't cause big problems. Dunnage that lasts longer provides a stronger return on investment (ROI), but the benefits don't end in the Finance Department. Parts bags that stay in the field and out of the shop are an asset for the people who assemble your company's products.
Tyvek vs. Brushed Tricot
Strength, durability, and tear-resistance are important, but you also need reusable packaging that's easy-to-clean for reduced maintenance costs. Packaging designers can choose brushed tricot for Class A surfaces, but the brushing process makes this fabric a "dirt magnet" that requires frequent cleaning. Tyvek surfaces can get dirty, but they're easy to wipe clean with a rag when they do.
Unlike brushed tricot, Tyvek won't retain moisture and doesn't need to be dried out from exposure to rain or dew. So if your rack bags are stored outdoors in the elements, Tyvek is a smart choice. That's why in addition to sewn fabric dunnage, Tyvek is often used with car covers and cargo covers. Standard Tyvek imparts many desirable properties, but custom Tyvek may be what you need for work-in-process bags.
Custom Tyvek and Fabric Dunnage from Hold-True
Hold-True, a Made in the USA manufacturer of reusable fabric dunnage, sources custom Tyvek that can strengthen your packaging designs. We also take a hands-on-approach to prototyping. With our cut-and-sew capabilities, we can create prototype WIP bags that fit your metal racks. We can then load and upload sample parts to identify single-point loading and reduce the risk of puncture.
With our strong supplier network, Hold-True can source the custom Tyvek that you need in lower minimum order quantities (MOQs) than you might expect. Tyvek is a commodity buy, but the composite material that we use is specialized and uses adhesive lamination to build a multi-layer structure. For a strong, reinforced, and easy-to-clean rack bag material, ask Hold-True.