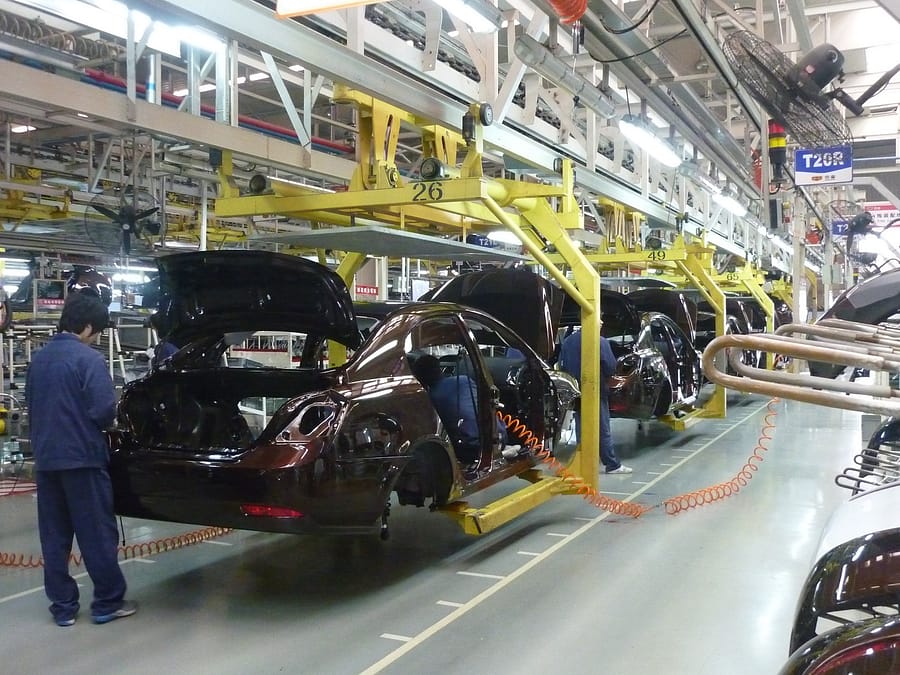 Automotive rack bags package and protect parts that are used in the assembly of cars, trucks, and other vehicles. Typically, this type of sewn fabric dunnage is used with visible Class A surfaces that need to resist scratching. Examples include chrome grills, faux wood panels, and plastic fender fairings. Rack bags aren't the only type of automotive dunnage, but they offer important advantages over corrugated cardboard, plastic tubs, and the disposable packaging that's used with metal racks.
For example, automotive racks bags are recyclable, collapsible, and stackable. By contrast, other types of automotive dunnage generate significant waste, take longer to setup, and require more space for fewer parts. Automotive rack bags also reduce inbound product damage while lowering the number of strapped parts. Sewn fabric dunnage weighs less than all-steel racks and some types of corrugated cardboard, too. In addition to saving you time and money, reusable rack bags reduce the size of your carbon footprint.
Automotive Rack Bags vs. Other Automotive Dunnage
Cardboard packaging consists of corrugated boxes and plastic dividers. Because these materials are expensive and the packaging is custom-made, companis are reluctant to discard this dunnage even when it's damaged. When cardboard packaging reaches the end of its useful life, however, workers need to separate the cardboard boxes from the plastic dividers. Disposal is a messy, labor-intensive process that generates significant waste. Corrugated cardboard takes time to setup and can be heavy, too.
Plastic tubs and totes are relatively expensive. Some products collapse to save space, but other plastic dunnage does not. Plus, plastic tubs can require more room for the same number of parts. Some plastics are susceptible to cracking, too. Plastic totes are often used with smaller-sized parts, but putting a large number of totes on a pallet requires careful tracking. Disposing of plastic totes generates waste, and the foam inserts need to be separated from the tote itself.
All-steel racks are used with doors, windshields, engines, and other large parts. To protect surfaces such as windshield glass, custom-molded foam blocks are used. Other types of surfaces can be wrapped in plastic, but all of this expendable dunnage won't help your sustainability initiatives. Automotive rack bags can integrate with metal racks and provide a reusable, recyclable alternative. With proper design and testing, sewn fabric dunnage can even accommodate large parts such as the crowns on heavy trucks.
Made in the USA Rack Bags
Would you like to learn more about automotive rack bags for your shipping, packaging, and assembly application? Hold-True, a Made in the USA manufacturer of sewn fabric dunnage, is ready to help. To get started, contact us.