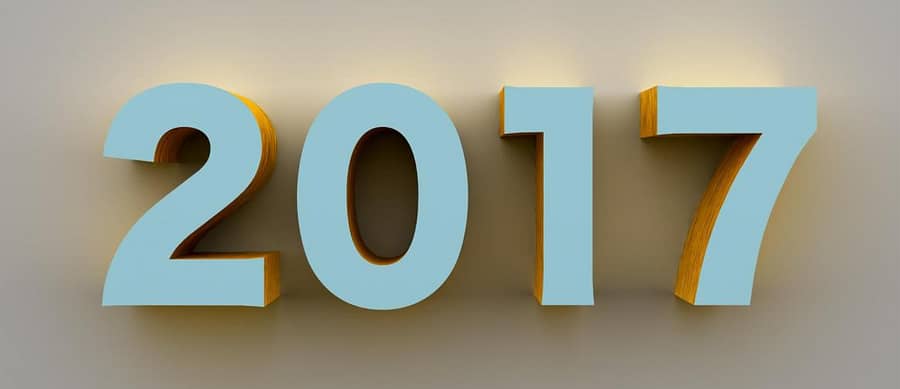 Here are the top reusable packaging posts of 2017. From packaging design to rack bag manufacturing, Hold-True explains what you need to know.
Rack Bag Design for Sewn, Reusable Fabric Dunnage
Rack bag design isn't just about pocket size or material selection. It's not just about computer aided design (CAD) software either.
Fabric Dunnage: How Dirty Rack Bags Muddy Your Costs
Fabric dunnage that's cheaper may seem like a bargain, but there's more to consider than just the purchase price. Dirty rack bags can muddy your true costs.
Work-in-Process Bags: Why the Pockets Sag on WIP Bags
Work-in-process bags are used for kitting and sequencing parts for assembly-line production. Learn how to design better pockets for WIP bags.
Three Ways to Cut Your Sewn Fabric Dunnage Costs
Sewn fabric dunnage costs are about more than just the purchase price of rack bags. Learn how to reduce your packaging costs and ensure rack bag ROI.
Fabric Dunnage Suppliers: Cost Isn't the Only Consideration
Cost isn't the only consideration with fabric dunnage suppliers. Hold-True explains what sourcing managers need to look for in reusable packaging partner.
Made in USA Fabric Dunnage
Made in USA fabric dunnage from Hold-True is about American know-how and a commitment to meeting your needs.
Sewn Fabric Dunnage: Four Reasons Why Rack Bag Seams Fail
Sewn fabric dunnage that fails can cost you time and money. Rack bag seams tear for many reasons, but there are four that relate to threads and stitching.
Fabric Dunnage Costs and Thread Selection
Fabric dunnage costs and thread selection are related. Lower-cost threads may seem like a bargain, but using a thread that's too thin (and too weak) can cause rack bag seams to fail.
How to Design Fabric-Resistant Fabric Dunnage
Designing puncture-resistant fabric dunnage means following some basic guidelines for protective panels, structural members, bonding, and fabric. Learn what they are.
Fabric Dunnage Materials: Laminated Fabrics vs. Coated Fabrics
Laminated fabrics for sewn fabric dunnage are composite materials with a layered structure. Two of more materials are bonded together to impart benefits.
Fabric Dunnage Materials: Coated Fabrics vs. Laminated Fabrics
Coated fabrics are fabric dunnage materials that consist of a woven or non-woven cloth with a specialized coating. Woven coated fabrics are in rack bags.
Brushed Tricot Fabric for Reusable Packaging
Brushed tricot fabric for reusable packaging is a soft liner-material that can be used with Class A surfaces such as chrome parts or faux wood panels.
How to Choose Plastic Doors for Fabric Dunnage
Plastic doors for fabric dunnage need to protect parts and withstand the environment. Here's what packaging engineers need to consider.
Custom Tyvek for Reusable Packaging Strengthens Fabric Dunnage
Custom Tyvek for reusable packaging (sewn fabric dunnage) combines the advantages of Tyvek with a reinforcing scrim and easy-to-clean surface.
Rack Bag ROI: Calculate Your True Dunnage Costs
What are your dunnage costs? If you don't know what you're really paying for sewn fabric dunnage, you might be spending too much on packaging.
Automotive Rack Bags: Advantages and Applications
Automotive rack bags provide important advantages over automated dunnage that's made of corrugated cardboard, plastic, and all metal.
How to Get the Automotive Dunnage That You Need
Do you enjoy a good story? Then kick back, relax, and learn how Patrick the packaging engineer got the automotive dunnage that he needed.
Velcro Straps for Sewn Fabric Dunnage
Velcro straps are used to secure loads in sewn fabric dunnage. Velcro is easier to open and close than cams, buckles, zippers, or other hardware.
Sewn Fabric Dunnage: Seven Solutions to Packaging Problems
The benefits of sewn fabric dunnage are clear. Yet there are also seven challenges that require expert packaging solutions.
Reusable Packaging Design: Seven Common Challenges
With reusable packaging design, there are seven common challenges to avoid. Do you know they are? Read this article to find out.
Capital Planning for Returnable Dunnage
Capital planning for returnable dunnage can help you reduce your packaging costs over the long haul. Hold-True explains what capital planners need to know.
Reusable Packaging: A Buyer's Guide for Capital Planners
Get the buyer's guide that capital planners need for reusable packaging. Learn which questions to ask and which assumptions to question.
Reusable Packaging: How CFOs Make Better Budget Decisions
With reusable packaging, chief financial officers (CFOs) need to meet three challenges: changing the mindset, filling the vacuum, finding the right partner.
Returnable Packaging Basics: Digital vs. Analog Design
For packaging engineers, a sound knowledge of returnable packaging basics begins with digital vs. analog design. How well do you understand the difference?
Class A Surfaces and Reusable Packaging Materials
Class A surfaces need to be handled with care. To prevent scratching, a reusable packaging material like brushed tricot fabric is used.
What Will Be the Top Reusable Packaging Posts of 2018?
The new year isn't even here yet, but you'll find the top reusable packaging posts of 2018 here at Hold-True. In the meantime, contact us for more information about sewn fabric dunnage for the automotive, heavy truck, power sports, and aerospace industries.