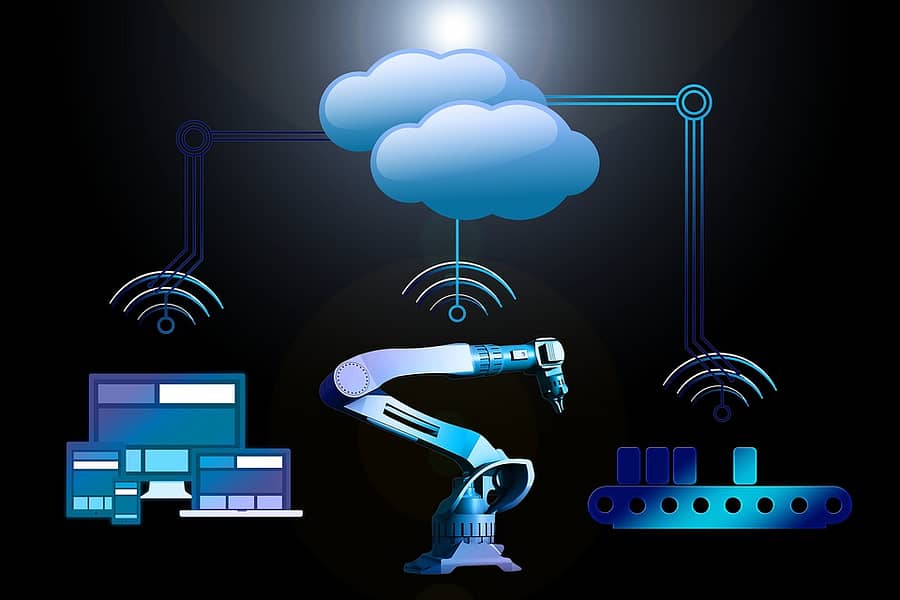 Techtextil North America is the largest tradeshow for technical textiles and non-wovens in the western hemisphere. From May 22 to 24, 2018, the Georgia World Congress Center in Atlanta, Georgia was the place to connect with leading manufacturers of materials, machinery, and sewn products. The Atlanta event was also where Industry 4.0 stopped being just another marketing buzzword.
New Textile Technologies
Hold-True, a manufacturer of sewn fabric products, visited Techtextil North America to connect with companies across the supply chain. Along the way, we learned about several Industry 4.0 technologies that could change the way textiles are made. From shop floor software to advanced sewing systems, Industry 4.0 or Factory 4.0 is turning the Internet of Things (IoT) into something you won't want to miss.
BlueCherry Shop Floor Control   
BlueCherry Shop Floor Control (SFC) from CGS Inc. automates the collection and reporting of production activities as they occur. An actionable intelligence dashboard and wireless operator app provide managers with aggregated data for proactive instead of reactive decision making. According to the company's website, BlueCherry SFC provides up to 200% in piece-work operator performance.
Qondac Networks and the Commander CSP Operating Panel
Qondac Networks manages sewing machines in real-time and digitizes a manufacturer's service and maintenance processes. This production monitoring system also allows manufacturers to compare plants, lines, and operator performance using a personalized dashboard. The digitized sewing system integrates with the Commander CSP smart operating panel, where operators can watch tutorials or call a technician.
The JUKI DDL-9000C Series
The JUKI DDL-9000 CFMS is a direct-drive, high-speed sewing system with an automatic thread trimmer. Digitized feed mechanisms let operators make necessary adjustments from a control panel and store their settings. In factories that sew different types of materials, the use of stored settings can help promote consistent seam quality.
Industry 4.0 Beyond Techtextil
Techtextil North America provided members of the technical textiles and non-wovens industry with a glimpse of things to come. Shop floor data collection systems aren't new, of course, but Industry 4.0 is applying the power of computing in ways that will support real-time decision making. With sewing machines, IoT connections and digitization will replace analog settings for greater ease and accuracy.
Sewn Fabric Dunnage
As a leading manufacturer of sewn fabric dunnage, Hold-True will continue to monitor Industry 4.0 and its effects on the technical textile and non-wovens industry. In the meantime, we invite you to request our white paper, "The Future of Packaging", for an analysis by a pair of packaging experts.