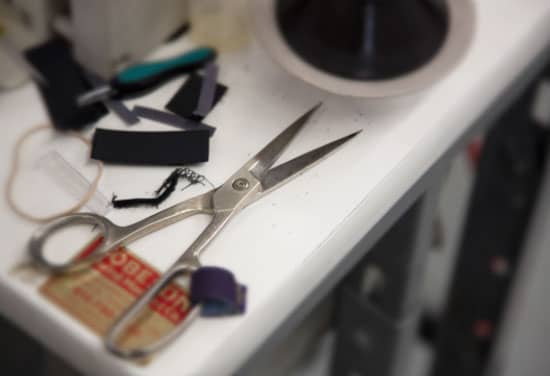 Company Info
Innovative Sewn Fabric Solutions for Work in Process and Shipping
What began in an Ohio basement as a cover and tarp sewing business has since grown into a high-tech commercial sewing operation specializing in the design and manufacture of custom sewn fabric solutions for industrial packaging and protection.
Customers in the Automotive, Heavy Truck, Aerospace and Power Sport industries rely on Hold-True for innovative sewn fabric solutions like:
Reusable rack bags for steel racks or plastic totes
In-process racks and bags
Protective covers used in the assembly process
By taking the time to understand what our customers want and need, we have developed a reputation for providing high quality products and unparalleled customer service.
History
From Tarps to Reusable Packaging
In 1980, Carol and Lonnie Browne began making custom covers and tarps in the basement of their home. A true family business, they used their names along with those of their two sons (Ty and Kerry) to christen the company TLC Kanvas.
In 1983, TLC grew out of the basement and into a warehouse in Jeromesville, Ohio. The company briefly relocated to Frenchtown, Montana before settling in for a long stay at a production facility in Bellville, Ohio.
The business has continued to grow, as customers began requesting case goods, webbing assemblies, reusable packaging and other sewn textile products to protect their goods and products. Today, the core of the business is designing and manufacturing custom reusable packaging.
Just as the company outgrew Carol and Lonnie's basement, we also outgrew the name TLC Kanvas—in 2016, we changed the name of the company to Hold-True, to better reflect the quality of our sewn fabric solutions. In June 2016, Hold-True moved to its current location in Mansfield, Ohio, a 17,800 square foot facility that more than doubled their production space.
Lonnie Browne, Partner
Lonnie served in the United States Marine Corps from 1976-1980, where he developed the work ethic, discipline and principles that make him an effective leader. After an honorable discharge, he moved his family back to Ohio and founded the company that is now known as Hold-True. As CEO, Lonnie continues to use his military experience to hone the strategic direction of the company.
Carol Browne, President and Lead Designer
Carol's years with Hold-True barely scratch the surface of her experience with commercial sewing and manufacturing. Taught the art of sewing as a child by her mother, Carol's first job was that of an industrial seamstress at an Ohio coat factory. When she and Lonnie lived in California, she worked for a manufacturer of catamaran accessories and custom covers, where she honed her pattern making and prototyping skills. As co-owner and Lead Designer, Carol oversees the company's daily operations to make sure everything runs smoothly, and that Hold-True's customers get only the best work and products.
Todd Ramsier, Partner
Having held management positions in a Big 6 consulting firm and privately held mid-sized companies, Todd has gained invaluable skills and experience in contract management, manufacturing, supply chain, distribution and fulfillment operations, and finance and accounting. Todd has a Bachelor of Science degree in industrial and systems engineering from the Ohio State University. As our COO, he ensures the day-to-day operations of the company run smoothly.
Kay Davidson, Operations Manager
Thanks in part to a background in production management within the printing industry, Kay has a thorough understanding of the production process. Her knowledge and experience ensures that Hold-True operations run well and that we can deliver smooth, efficient service that meets expectations and needs of employees and customers.
Amy Gentile, Production Manager
With over 20 years of sewing experience, Amy's grasp of the production process assures that Hold-True's products are produced efficiently and at the right cost and level of quality to meet customer expectations. She works one-on-one with Carol, the Lead Designer, at all stages of production.