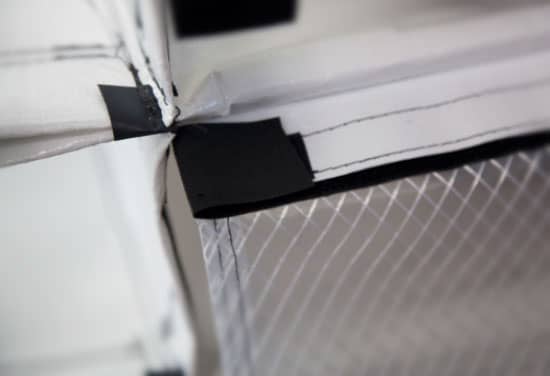 Durable & Functional Sewn Products
We combine the best materials for your application with meticulous design to create sewn fabric products that are durable, functional and efficient. Whether you're shipping products across the country or moving in-process parts from one side of your plant to the other, we protect your investment.
We work with product manufacturers, parts suppliers, rack fabricators and logistics teams to develop customized sewn fabric solutions that meet the part protection and material handling challenges of a variety of industries, including automotive, aviation, heavy truck and power sports.
Reusable Packaging
Hold-True's reusable, returnable rack bags are customized to your specifications for use with your steel racks, plastic totes and containers. From Class A surfaces to awkwardly-shaped components, we can craft the perfect bag for your needs.
More than just fabric dunnage, our reusable bags are expertly designed and made with durable materials and quality construction.
We incorporate unique structural enhancements that improve handling and user experience.
Custom configurations of walls, partitions and curtains ensure support, protection and efficient nesting of manufactured parts.
Our bags' flexible materials save you space when used with collapsible rack systems.
OEM Products
We make a variety of customized items to support our original equipment manufacturer (OEM) product customers, including:
Protective Cases for Case Goods: Our custom, soft-sided storage cases are an affordable option for companies who manufacture their own products.
Webbing Assemblies: Our strap and handle assemblies are constructed of durable webbing to your specifications for a variety of applications, including cargo lashing and carrying.
Netting Assemblies: We can create woven mesh pockets, slings and other net items customized to your specific application.
Assembly and Material Handling
Hold-True designs its covers and in-process packaging to your specifications, helping your operation stay organized and efficient.
Work-in-process Racks and Bags: We design custom line sequencing, kitting and line-side solutions that can help keep your production line moving.
Protective Covers: Our custom-sized covers protect your products, equipment and components during the assembly process.
Gaylord Covers: Our custom covers are made to fit your Gaylord and other bulk containers.
White Label and Branded Products
We manufacture a number of different branded and white-labeled fabric products for medical, military, banking, travel and sporting uses. Please contact us to discuss your needs.