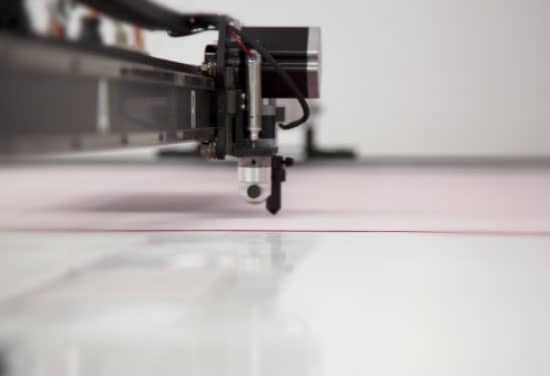 Design, Prototyping & Ergonomics
As the saying goes, the devil is in the details. Too often, reusable packaging, in-process bags and other protective sewn fabric products are designed by a manufacturer's product engineer or a design house. While they usually have a good understanding of the part they are working with, they typically lack experience with commercial sewing and materials. They end up with a nice picture of what they think will work, but what looks good on paper doesn't always work in the real world.
Hold-True's design process starts with developing an understanding of the part you want to transport or protect—but we go further, taking into consideration environmental factors that may affect performance, like:
Weather conditions
Transit issues
Friction
Handling
Then we apply our commercial sewing experience and materials expertise to design, make patterns and build prototypes.
The end result is:
A more functional design
The best-suited materials for your application
A better quality product that lasts as long as you need it to
Less wasted time and money from failed iterations
Pattern Making
Pattern making is an integrated component of our design and prototyping services. However, upon request, we can also provide patterns to our manufacturing customers for an additional fee.
Material & Fabric Sourcing
The materials really do make the difference. We don't just set the bar when it comes to the materials we use in our sewn fabric solutions, we are moving the bar. From state-of-the-art technical fabrics to basic cottons and everything in between, we do things with materials that our competitors haven't even considered. Over the years, we have developed a large and diverse material supplier list. While we do not typically release our supplier information, we can provide our manufacturing customers with material sourcing services so you can find the appropriate materials to meet your needs. This service is available upon request for an additional fee.
Consultation & Education
If you're not sure what the best packaging and protection solution is for your product, Hold-True can help. Give us a call to discuss what you are trying to accomplish and the products you are considering.
We will set up a session with our senior design staff to discuss:
Product life expectancy
Conditions of the environment where the product will be used
Aesthetic requirements
Product hand
Quantity of units being manufactured
Materials considerations
Lead time constraints
Safety concerns
Supply chain limitations
Quality and cost requirements
Many of our customers have seen improved product durability, ease of use and cost savings as a result of design changes we recommended during their consultation. This session can be conducted at our manufacturing facility or your offices, depending on the situation.